What You Can Expect To Learn in 2 Hours
Could you become a private foreign exchange trader taking home over R1,000,000 a year? Would you be able to give up work and have more time for the people and things that really matter to you? Thousands of traders have taken the first step towards making their dream a reality by attending one of our free seminars. You could too. You have nothing to lose, and those two hours could change your life.
What to Expect
The fundamental basics of trading
How to use risk management strategies that will enable you to protect 98% of your trading account
Trading strategies that will help identify profitable trades and come out of a trade at the right time!
The Psychology of trading and how it will make you a successful trader
Benefits of Forex
Unlimited earning potential
Completely flexible: trade from home when it suits you
Profit from a rising or falling market
Trade on the largest and most liquid market in the World
Find out what our students think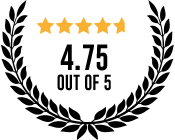 LEARN TO TRADE HAS BEEN AWARDED BEST FOREX EDUCATOR SINCE 2010 AND IS COMMITTED
TO TEACHING INDIVIDUALS HOW TO GAIN A SECONDARY INCOME FROM TRADING THE FOREX MARKET.
"I learnt a great deal, I mean I knew nothing about trading coming in here, but there is a wealth of knowledge
I'm going to leave with."

VIWE | Learn to Trade Graduate

"I learnt a great deal, I mean I knew nothing about trading coming in here, but there is a wealth of knowledge
I'm going to leave with."

VIWE |Learn to Trade Graduate