There's no doubt about it: an optimised workspace plays a fundamental role in achieving forex trading success.
The 'open all hours' aspect of the 24/5 forex market means that, for many traders, their workspace is actually situated in the comfort of their own home – and while this work-from-home mentality may sound like the dream for the 9 'til 5 veterans among us, it doesn't come without its challenges.
That's why, today, we're showing you how to design your own home trading suite, optimised for productivity and trading success through a variety of smart design hacks.
Lock down your location
So, first things first: where to put your new home trading room?
Well, whether you're a veteran trader or learning how to trade forex for the first time, you'll want to find a quiet spot to reduce the likelihood of any unnecessary distractions. Spare rooms located as far as possible from areas of consistent day-to-day use are your best bet here, with small bedrooms and storage rooms being easily converted with the addition of some furniture and a few extra power outlets.
Take comfort seriously
Whether you like it or not, to achieve any real forex trading success, you need to be prepared to put the hours in. This means that you'll be spending plenty of time in your home trading suite, so considering your comfort in your design choices is vital.
Most importantly, you need to be investing in a high-quality desk chair. Finding one that readily supports your posture should prevent any aches and pains while spending the afternoon analysing the latest live forex charts, ensuring you have no problem staying in the loop with all things forex.
Furthermore, be sure not to overlook the importance of lighting. The incorporation of natural lighting, with its proven mood-enhancing qualities, will help to create a motivational workspace that drives your enthusiasm. On the other side of the coin, ensure you also have a soft, artificial lighting source – especially if you predominantly trade with a foreign base currency – as it's likely you'll be trading during some unsociable hours.
Kit it out with all the right tech
With comfort and productivity now ensured, it's time to turn your attention to tech.
The forex market relies on global interconnectivity, so having the latest and greatest tech is of the utmost importance. Install a large desk capable of hosting an array of monitors, displaying live forex charts, conversion rates and technical data. Combine this with a TV to stay up-to-date on any global affairs that could impact your trading decisions – not forgetting to keep all the appropriate device chargers on hand, so you're never caught short.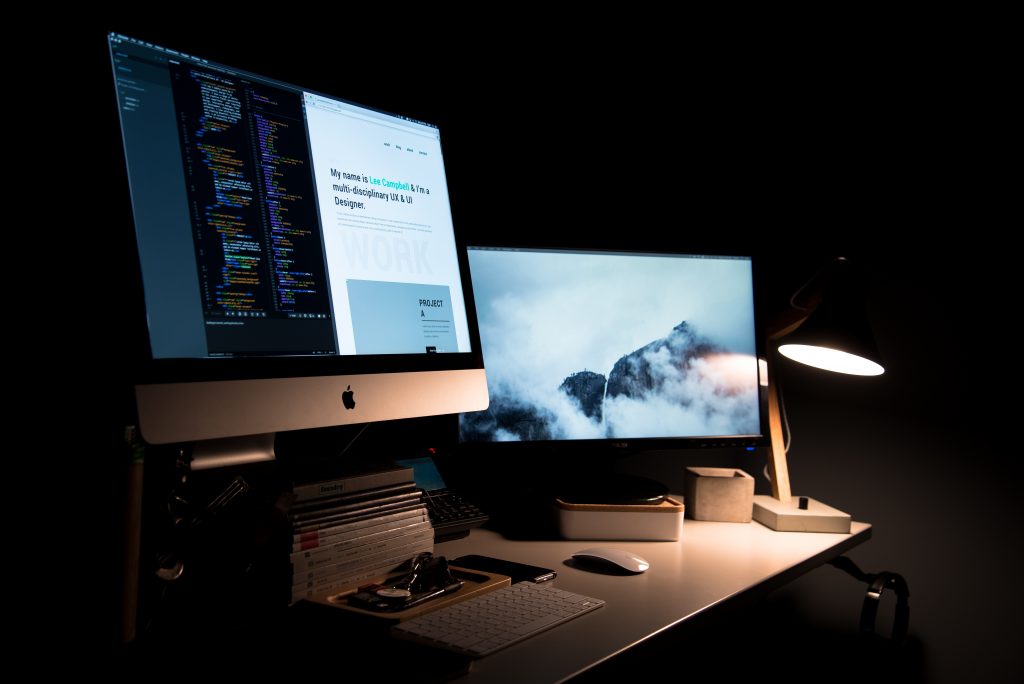 With your own optimised home trading suite now ready to go, ensure you've got all the necessary knowledge by signing up for one of our free currency trading workshops – helping you begin trading on the foreign exchange market with your eyes open.